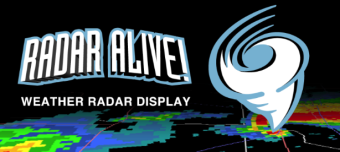 How to use location/GPS data?
Using Location Data
If enabled, the current location is shown on the map using this symbol .

Note:the location may be out of date - see Understanding Location

A single tap on the screen will display:

Range and bearing to the tapped point
Range and bearing to the tapped point from the current radar

Touching the location button will center the display at the current location
Location shown on Screen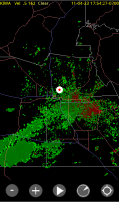 Controlling the GPS
To minimize battery usage, Radar Alive! turns on the GPS only about 10 seconds out of every four minutes. However, the option exists to disable this GPS usage for further battery savings.The display of the location symbol on the map is also controllable.
To access these controls, use the Android context menu (hit the menu button or icon):